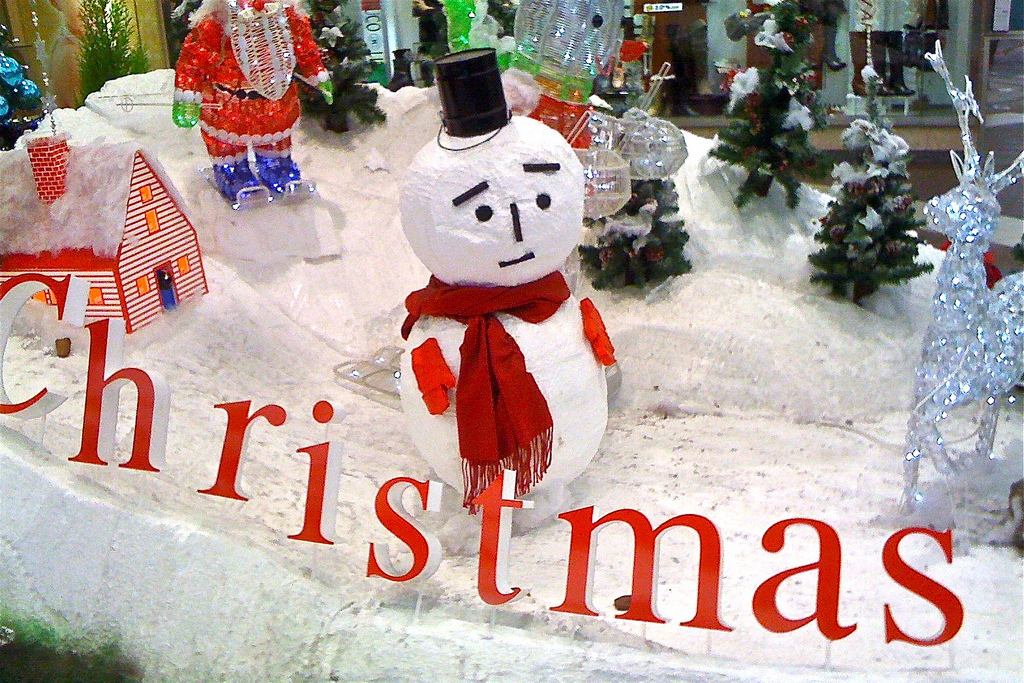 Two sets of families – or maybe four – fighting for your attention.  Everyone wanting you to be with them at the same time.  Long lists of gifts to buy, on top of all your regular purchases.  After-work parties with people you barely know. Short days that leave you tired by 6 pm.  Stress and frustration.  Is that what the holidays are like for you?
It's no wonder that I see a lot of couples around this time of year who are feeling overwhelmed.  They are finding it difficult to please their kids AND their relatives, let alone each other or themselves.  Sometimes they are fighting, and many times they seem both anxious and depressed.
It doesn't have to be this way.  If there was ever a time for setting boundaries and putting your nuclear family first, this is it. You can't always please everyone, but you can cooperate to negotiate compromises and to stand firm as a team on your joint decisions.
Ironically sometimes the first step is to understand where the other side is coming from, and to make sure they know you understand them.  You may not be able to give them what they want, but you can at least listen with respect and caring.  When people feel heard, they may be more willing to work with you to find a solution.
Maybe there is a way to celebrate together by stretching out visits over more days (who says Boxing Day can't count?).  Or perhaps you can use Facetime or Skype to do a group check-in on days you can't be there.  With a little creativity, you can include people who are far away in the singing of a carol or the opening of gifts.  Remember that even things that aren't perfect can still be good.
A little sadness may be normal, if you are remembering loved ones who are no longer with you.  It's okay to cry, but it's important to be open to enjoying the here and now as well.  Remember that with an open heart, there may be new things to acknowledge with gratitude.
Make time to include others who may be feeling alone.  You may find that a new face at the table can deepen your friendship and help others see things in a different light.
Most of all, respect your own boundaries.  Think ahead about your budget, your alcohol consumption and your need for sleep.  You can't please everyone, and your health has to come first.
Overall, the holidays are one of the best times of year for cultivating an attitude of gratitude.  As far as possible, accept family and friends as they are.  Take a walk when you're feeling stressed and need a few minutes to yourself.  Maybe you'll even see the stars… and feel connected to the greater universe.
All the best for 2017!